E-Commerce
Website Design

UX Design, UI Design, UX Research
Project Info
Startup concept
Duration
Jan 2021 - Apr 2021
My Role
UX Researcher, UX/UI Designer
Tools
Pen & paper, Miro, Figma
Concept & Branding
Generated the idea and created the brand identity.
Research & Design
Conducted user interviews, led a design sprint, created site map, wireframes and co-designed the high-fi prototype, performed usability tests and iterations.
The Product
This was a startup concept that I contributed to it as a UX/UI designer in a team of 3.
The idea raised from the potential for improvement we could see in wedding business. I tried to provide new ideas on how to introduce sustainable approaches through an intuitive UX/UI design.
Problem Statement
A wedding gown is usually a one-time wear and considering the materials, workforce and expenses associated with it, it is deemed to be an unsustainable product.
There is a need for an easy, straightforward and persuasive after-sale service for those who don't want to keep their wedding gowns. Yes to the planet aims to address that gap.
Rational
The business purpose of the company is to provide environmentally conscious options for customers by introducing circular fashion in their wedding gowns and extending the dress lifespan by reusing it multiple times.
Design Challenges
Creating viable business objectives based on users' needs
Raising users' delight to advocate the service.
Ensure consistency and clarity through the overall design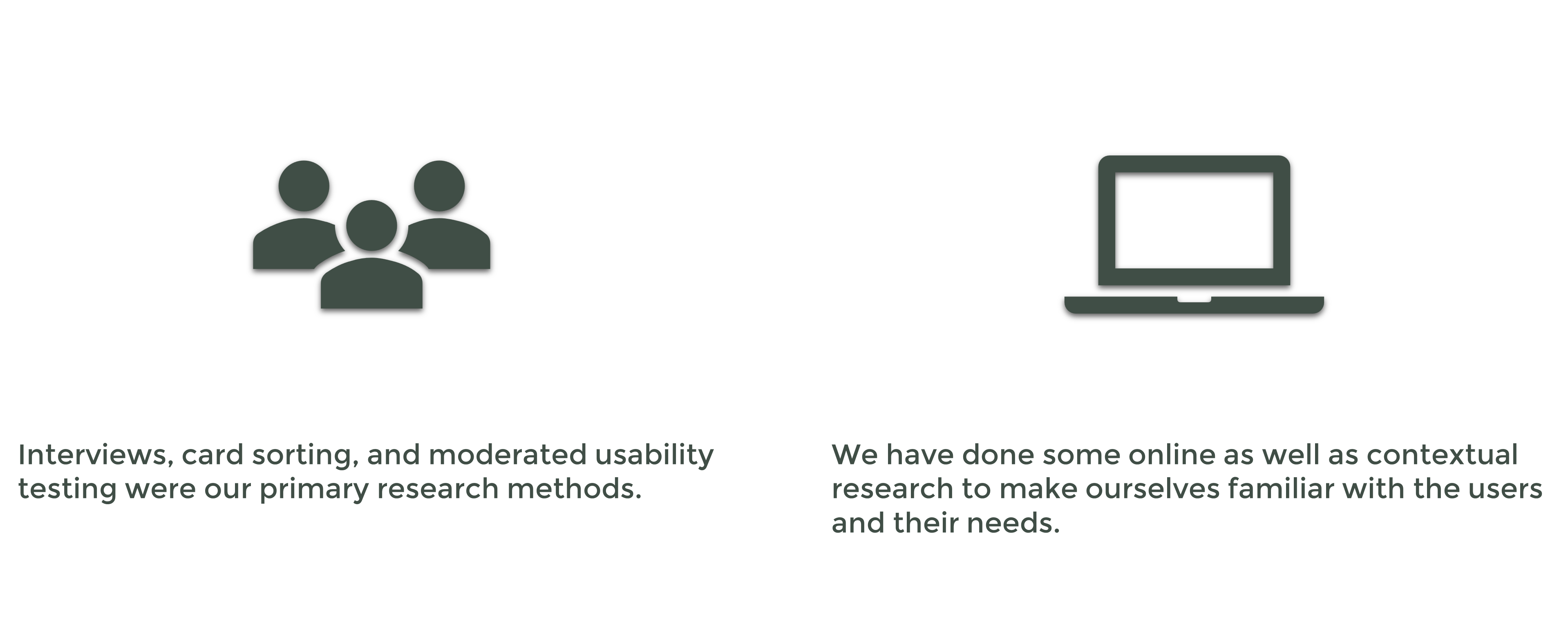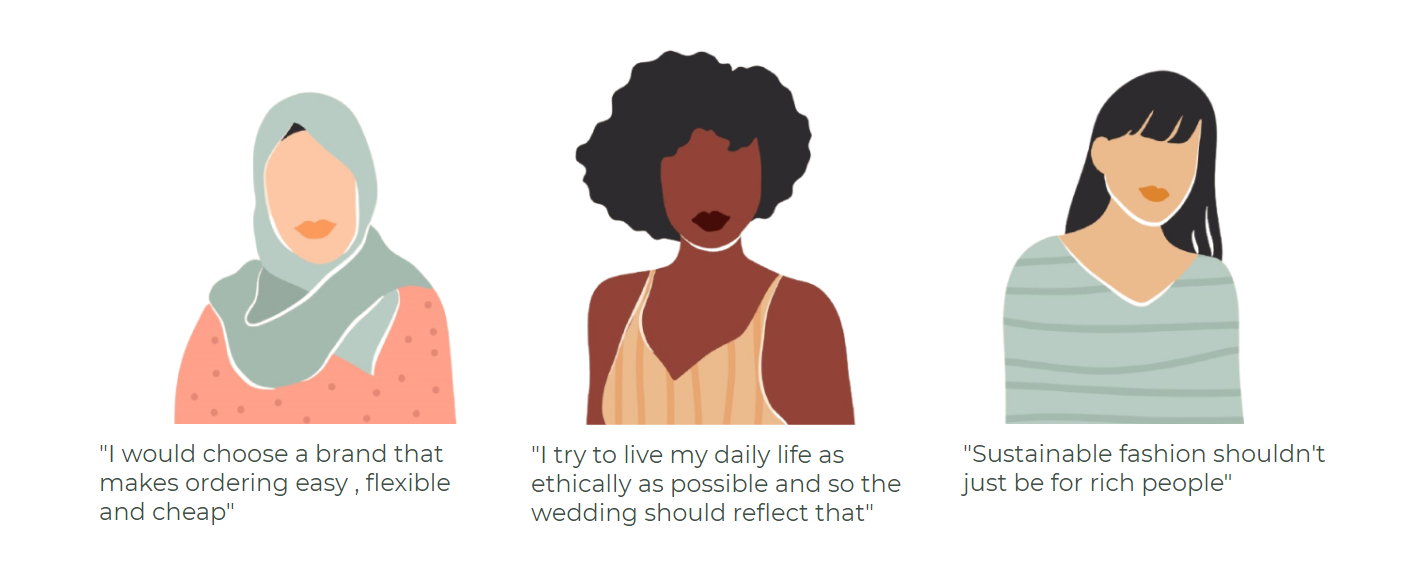 Affinity Diagram
At this stage, I gathered all the user research and interview findings in a form of an affinity diagram. This led to establish familiarity with users' pain points and needs, also it helped to generate some solutions.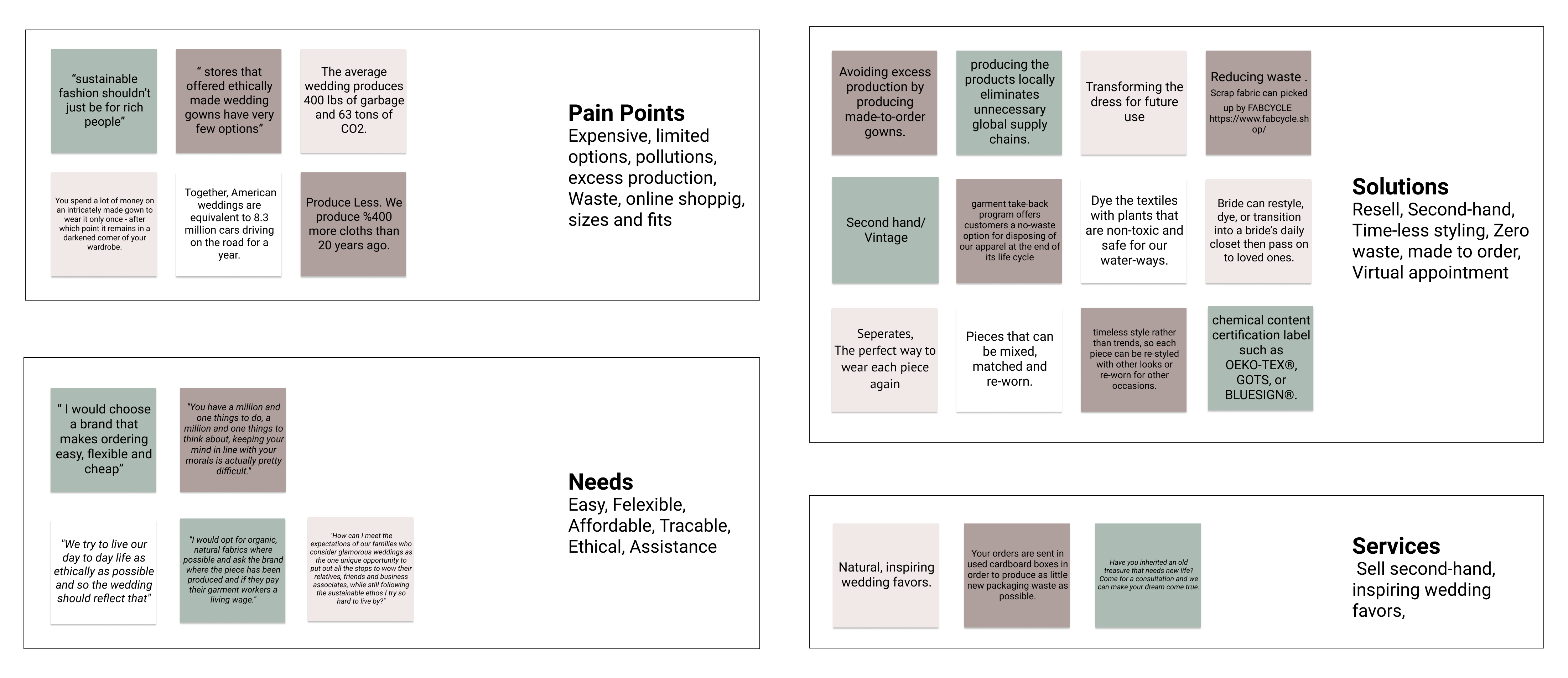 Personas
Based on the interviews and research, I set up two personas.
The primary persona is the one whose core motivation is the strong belief in environmentally conscious choices. She is the representative of those customers who are willing to pay for a sustainably-made new wedding wear.
The secondary persona has financial as well as environmental concerns and is the representation of the costumers who prefer a consciously-made second hand wedding cloth.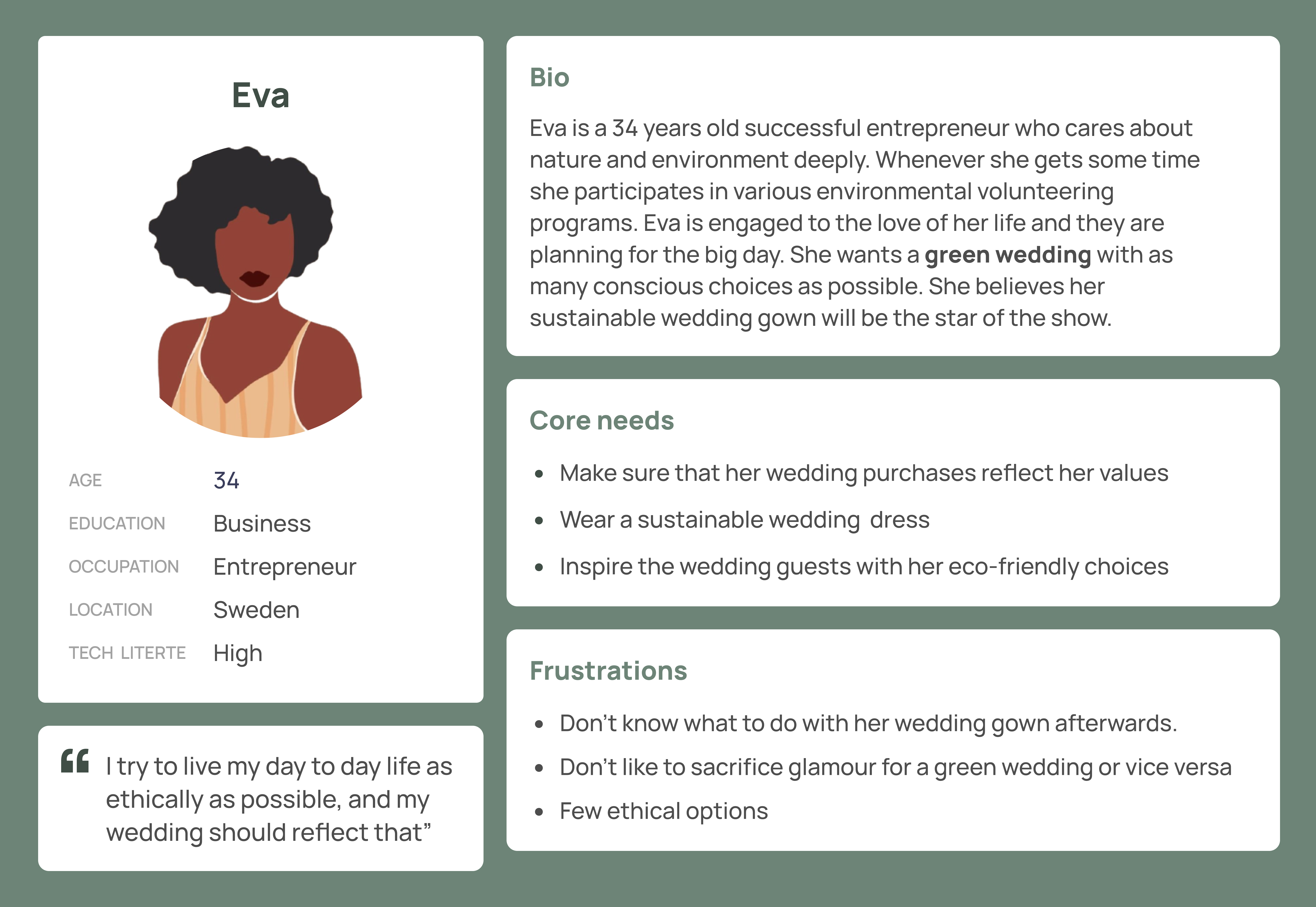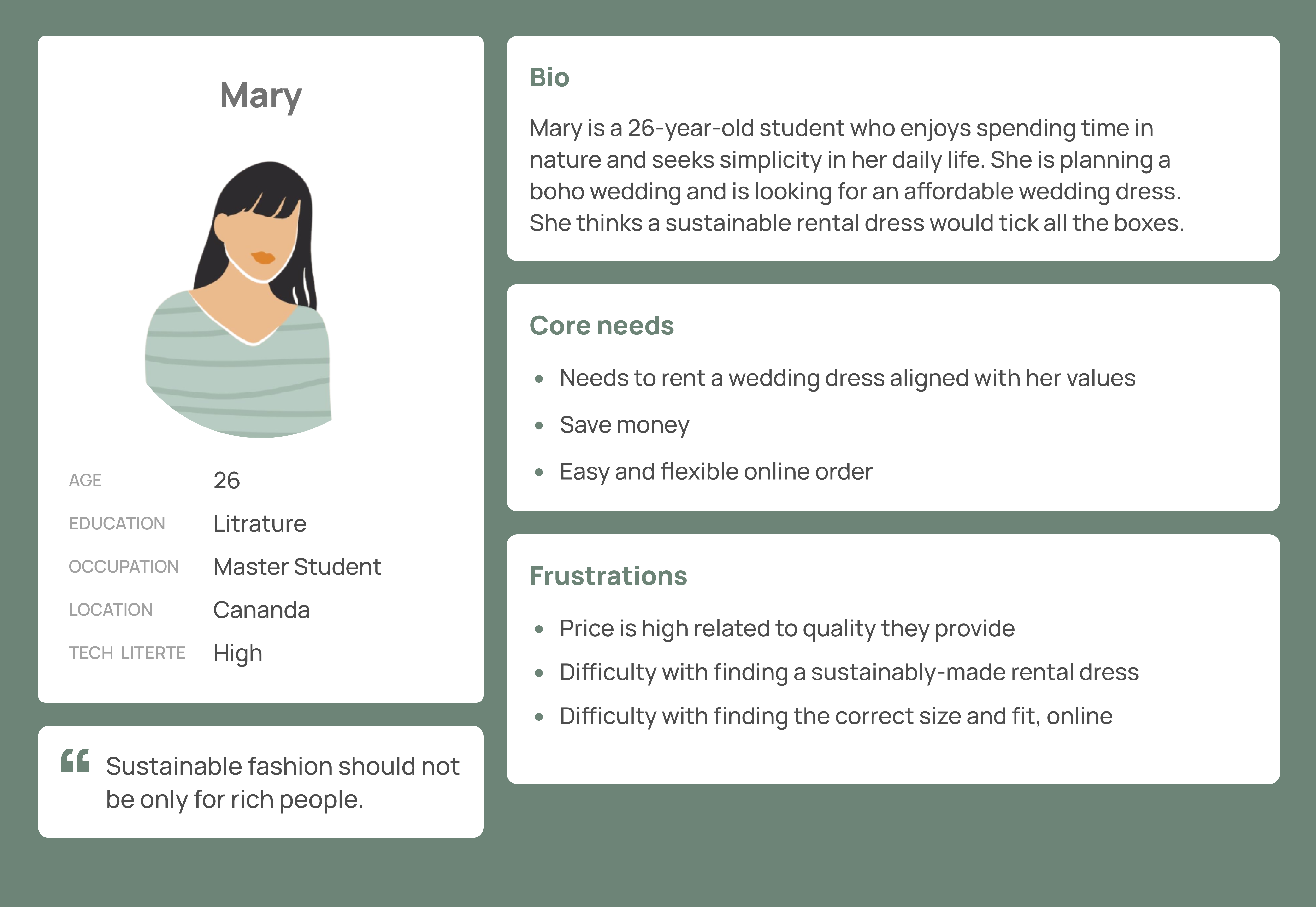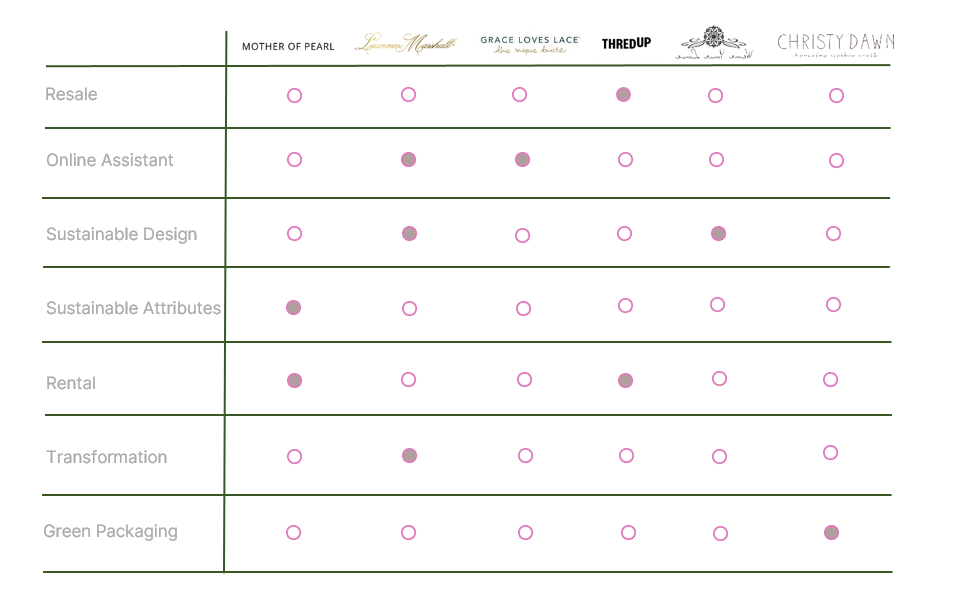 Competitive Analysis
In order to construct a foundation for Yes to the Planet, I had to see what the prominent sustainable wedding dress websites were already doing and what user goals they were not reaching. I evaluated several vital features based on user research and identified which ones YTTP could capitalize on to have an advantage over its competitors.
I found that even among the most sustainably recognized brands, the power of resale and rental are underestimated. The focus is on the green production rather than after-sale.
More Competitive Analysis
Here, I gathered some screens with explanation on what are similarities, weaknesses and uniqueness to the competitors that help them innovate/thrive/survive.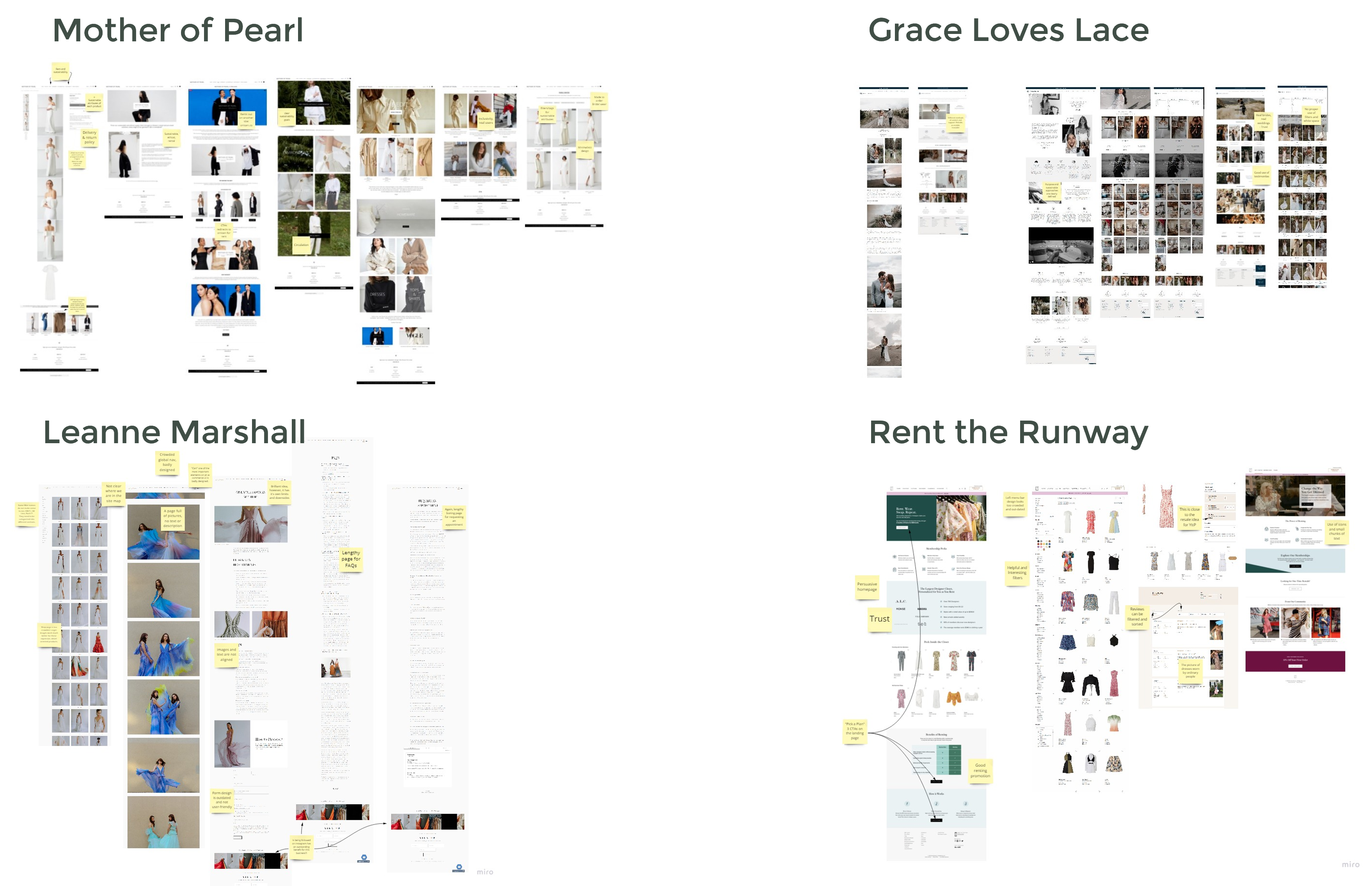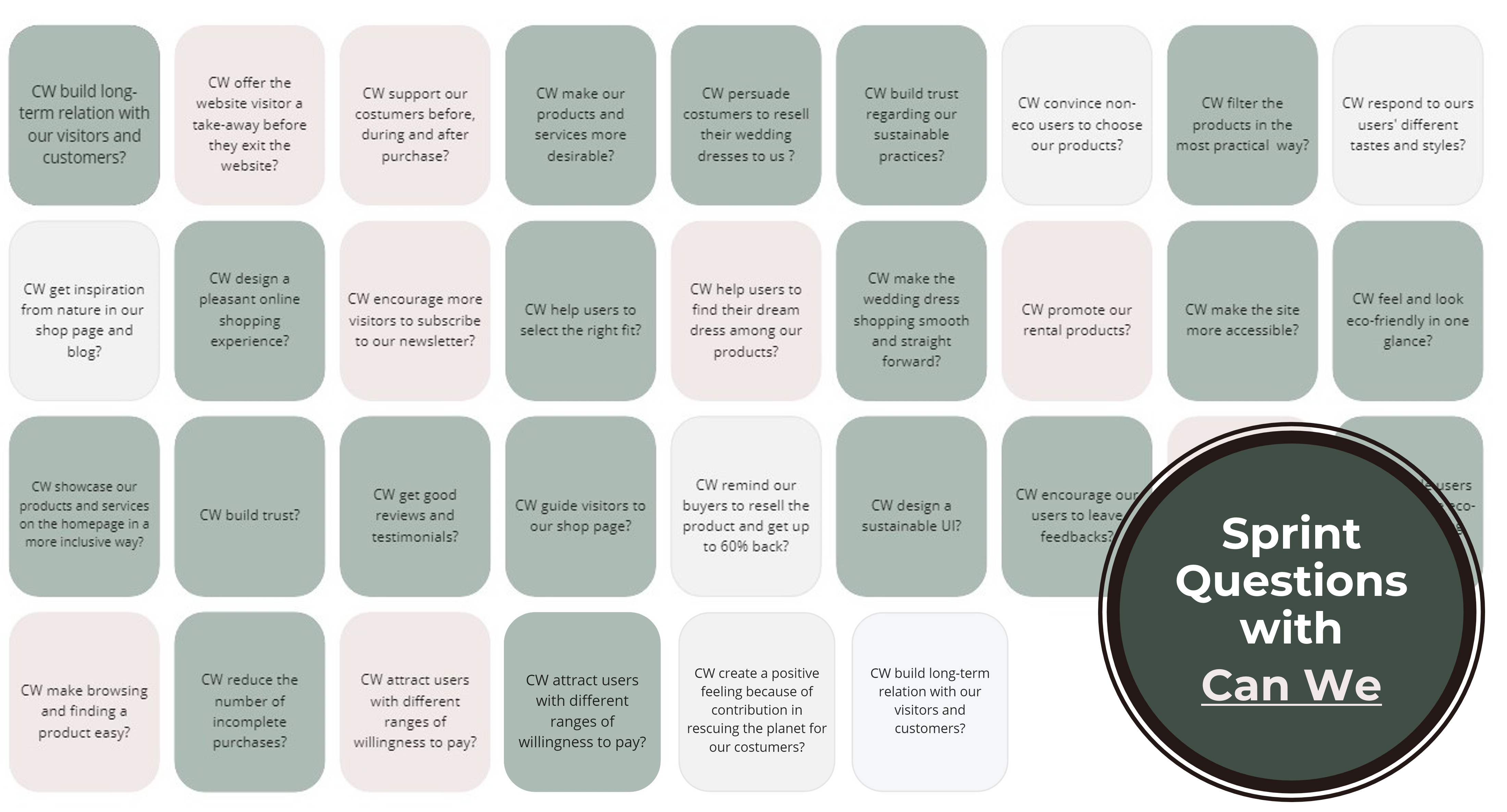 Can We...?
It was time for raising some pessimistic questions with "Can We…". The focus was on biggest challenges ahead in trying to reach our long-term goals.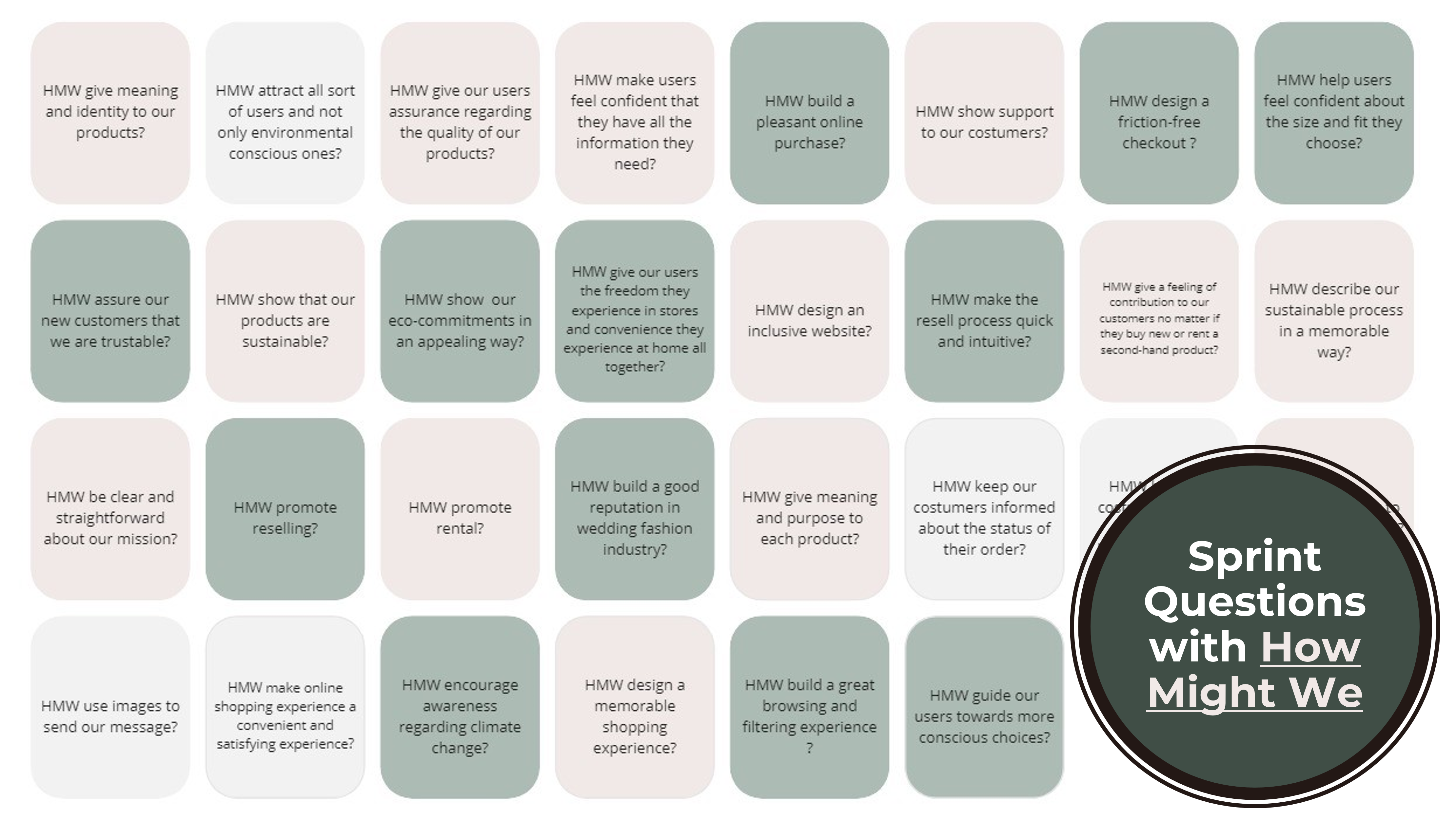 How Might We...?
After which, we shifted from looking at problems to opportunities in order to produce some optimistic questions with "How Might We…"
Customer Journey
I took our "how might We's" and placed them into our customer map. We looked at each how might we and figured out where each one should fit within the customer map. This activity helped us understand the main pieces of the happy path flow to create the wireframes in the upcoming stages.

Minimum Viable Product
Creating an MVP helped us to narrow down what we could execute.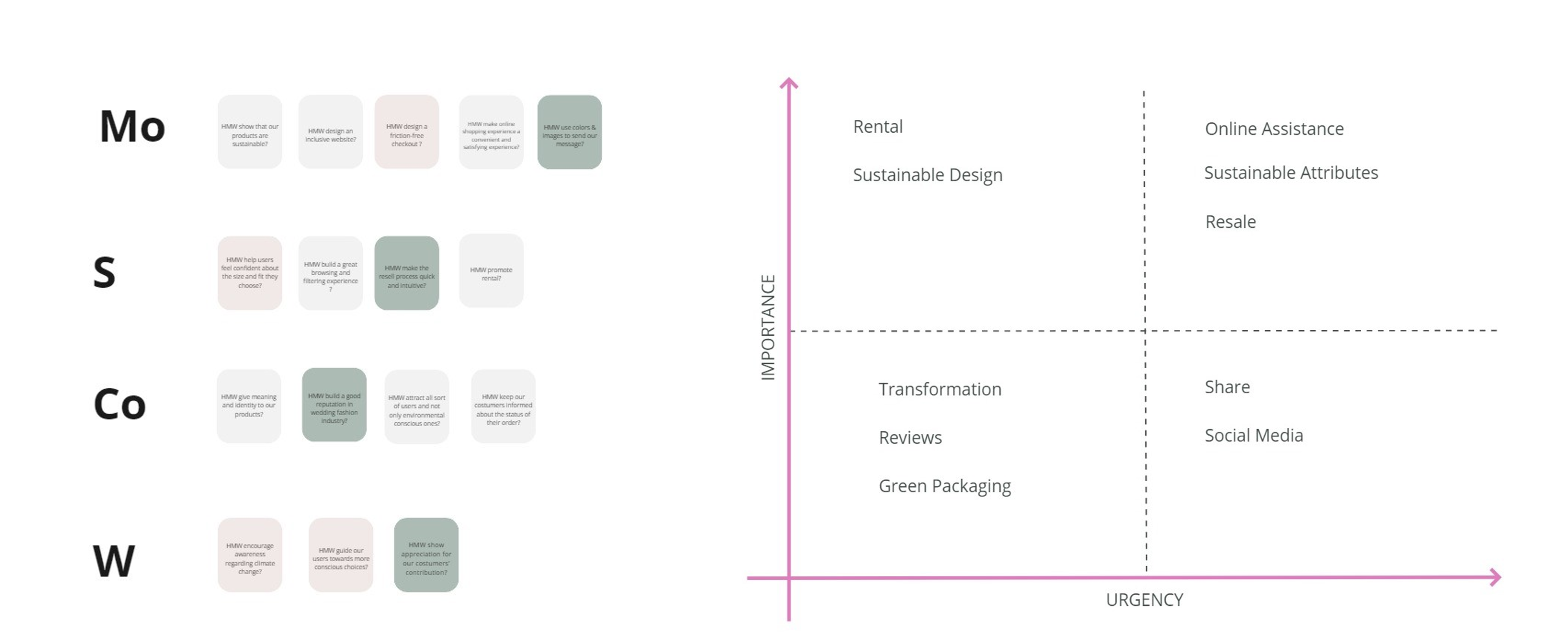 Site Map
I conducted 5 closed card sorting sessions with 5 different participants to form the site map based on the users' mental models.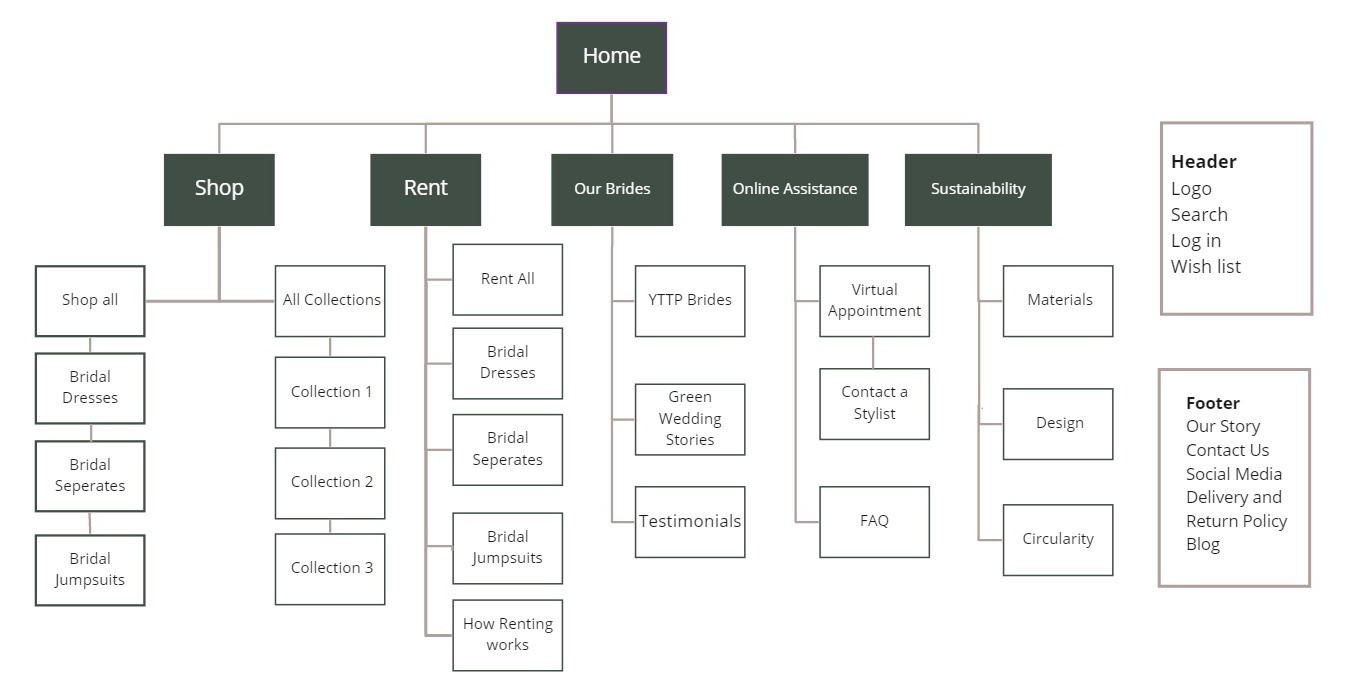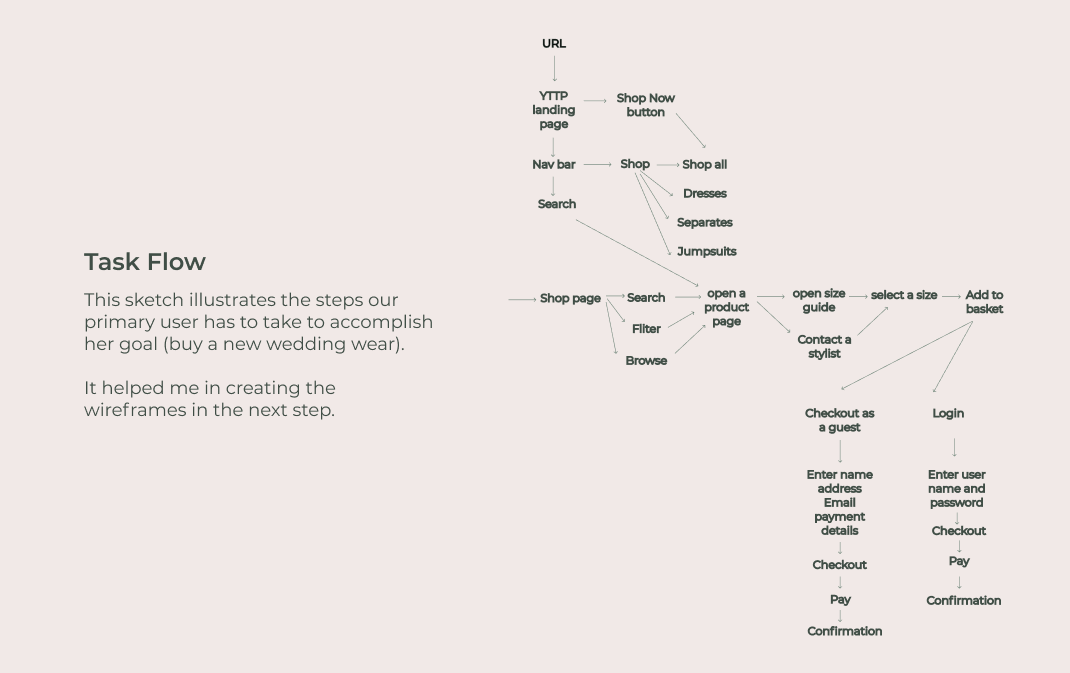 Wireframes
Low-fi wireframes used to help map out the base of the interface, its screens and basic information architecture.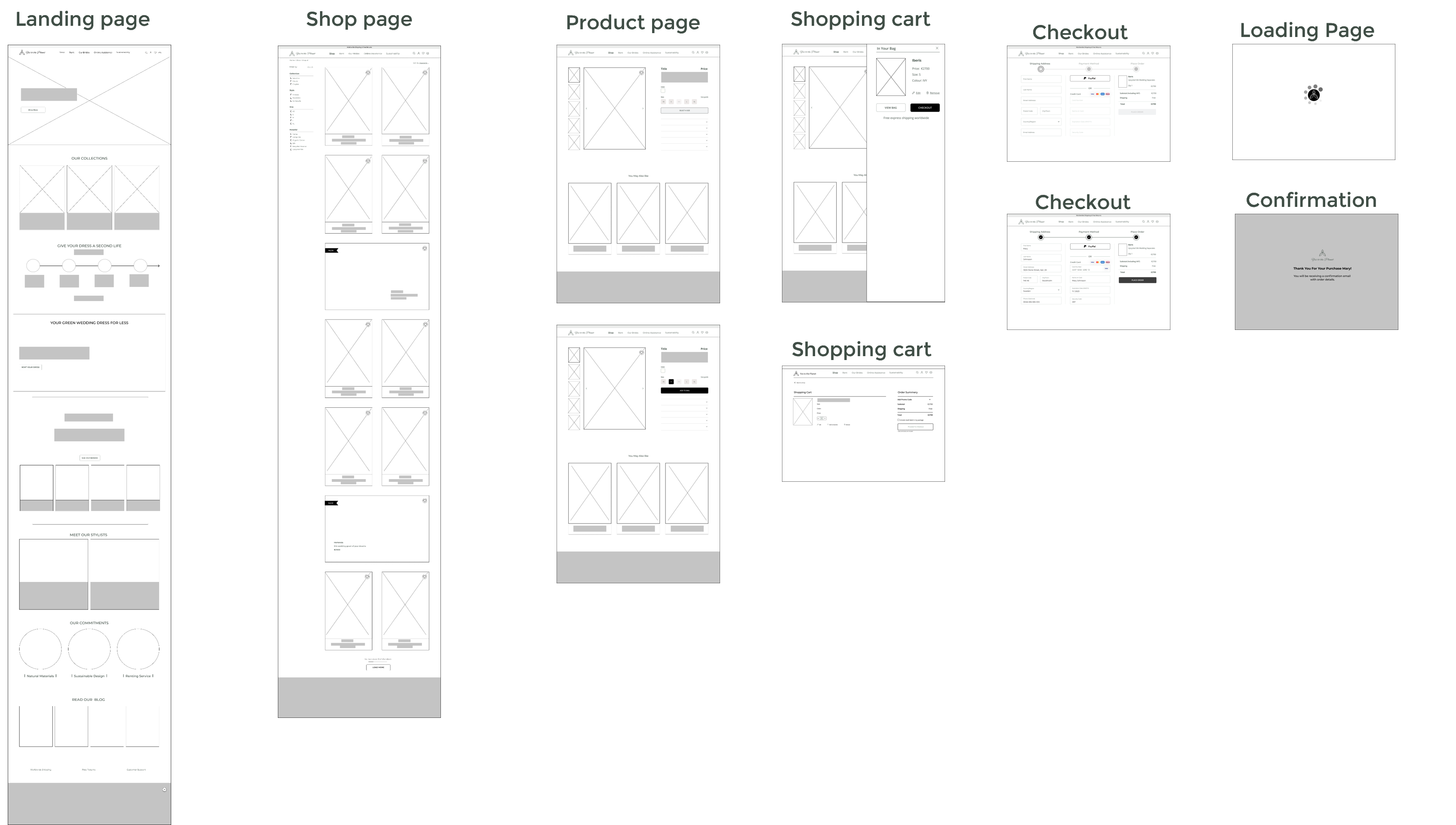 UI Design
We used a collage of images for gathering inspiration, sketching out, and communicating the feelings we wanted to evoke.
The color values and typography chosen for the website express that the website is about sustainability, simplicity, purity and nature.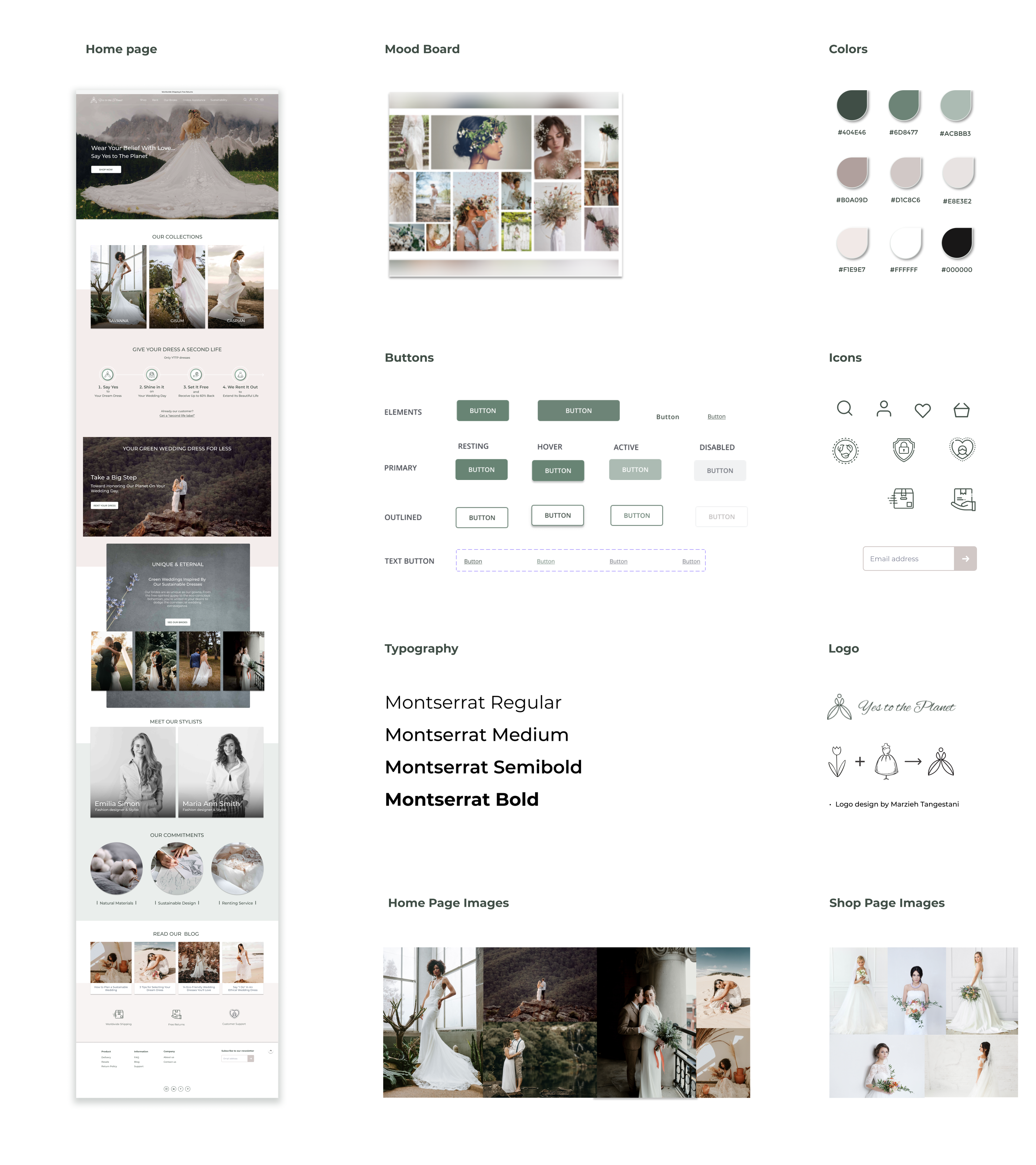 Usability Testing
I asked 8 different participants to run through our prototype in order to gather some feedback to use for our next design iteration.
Design Flaws
Users pointed out some serious flaws that override smooth flow and friction-free checkout.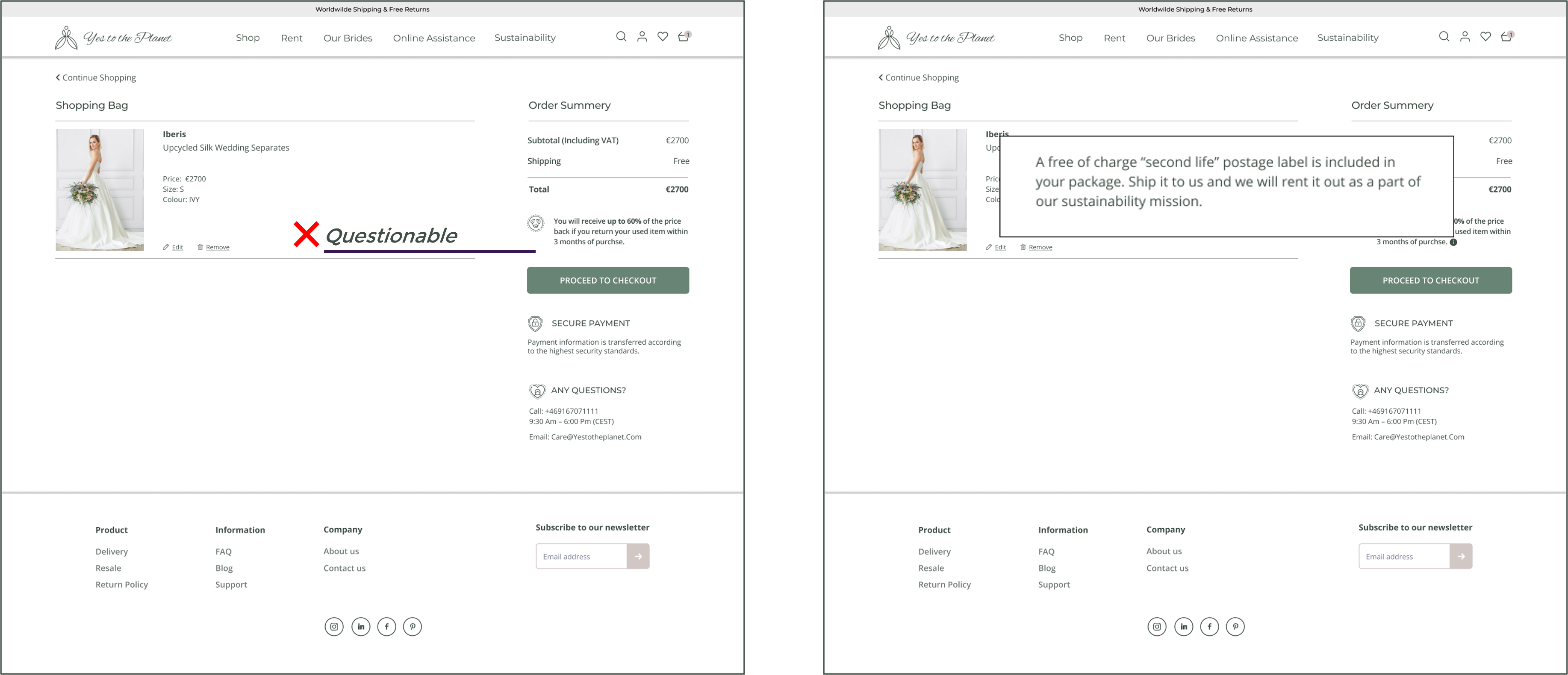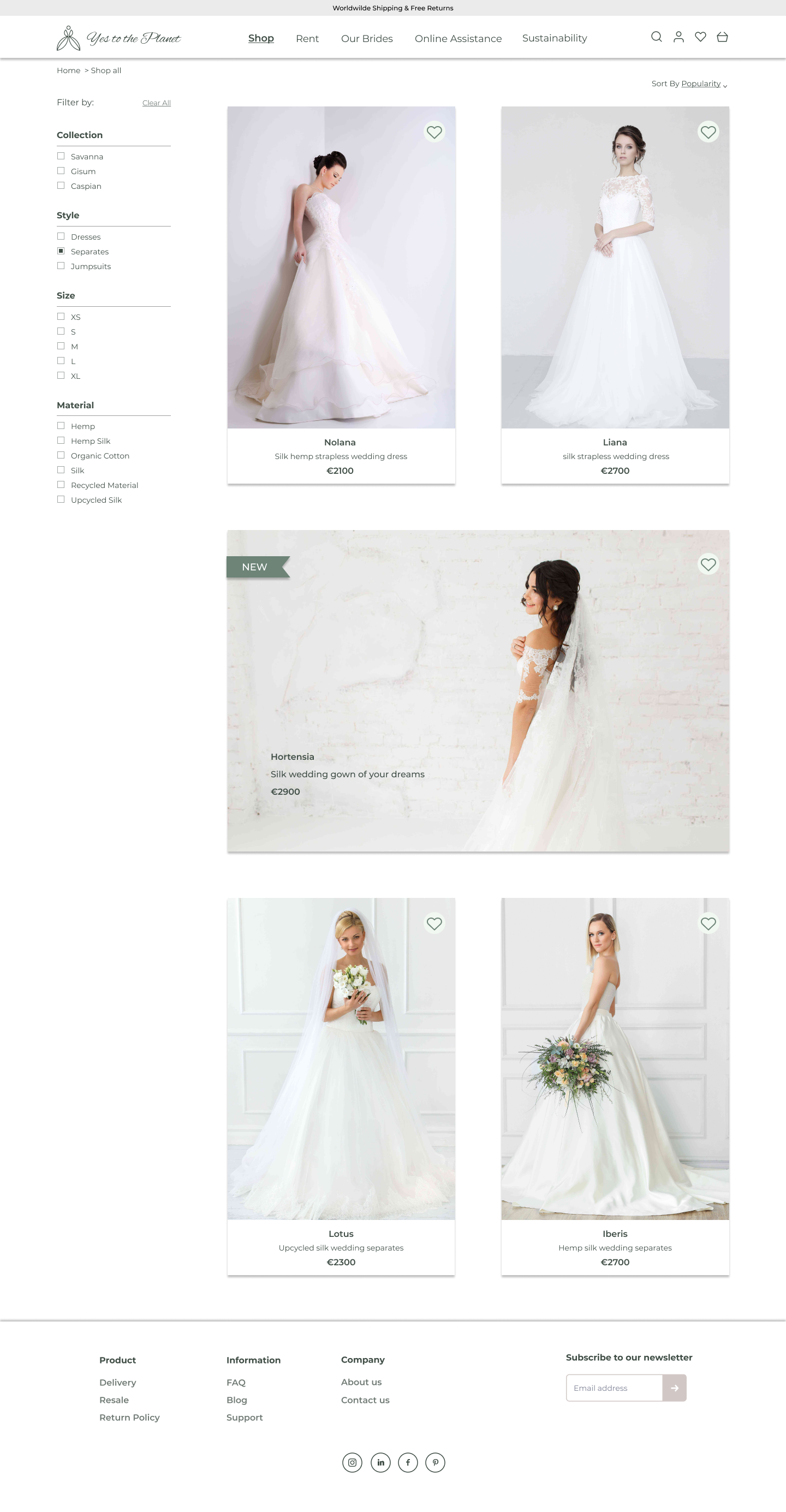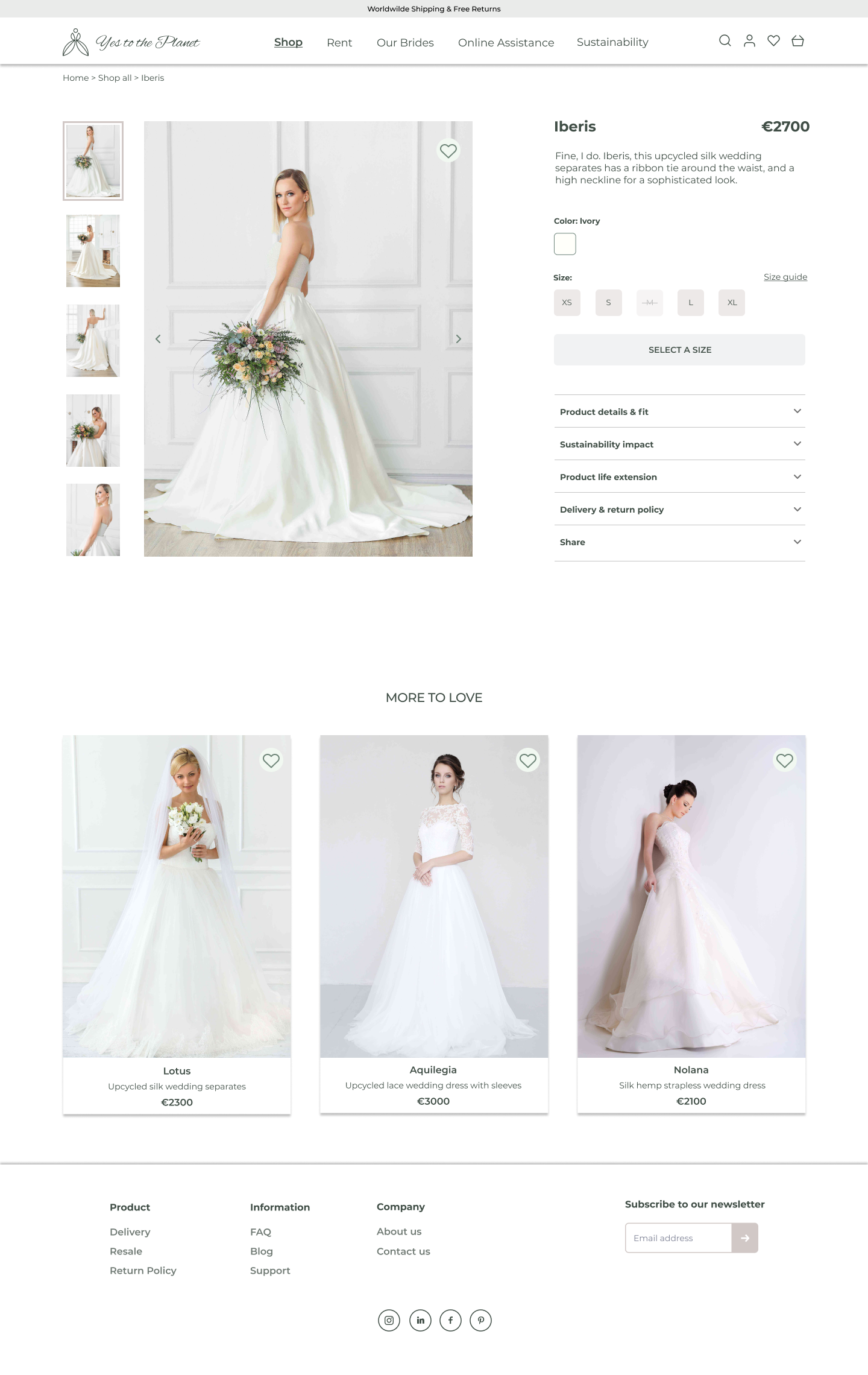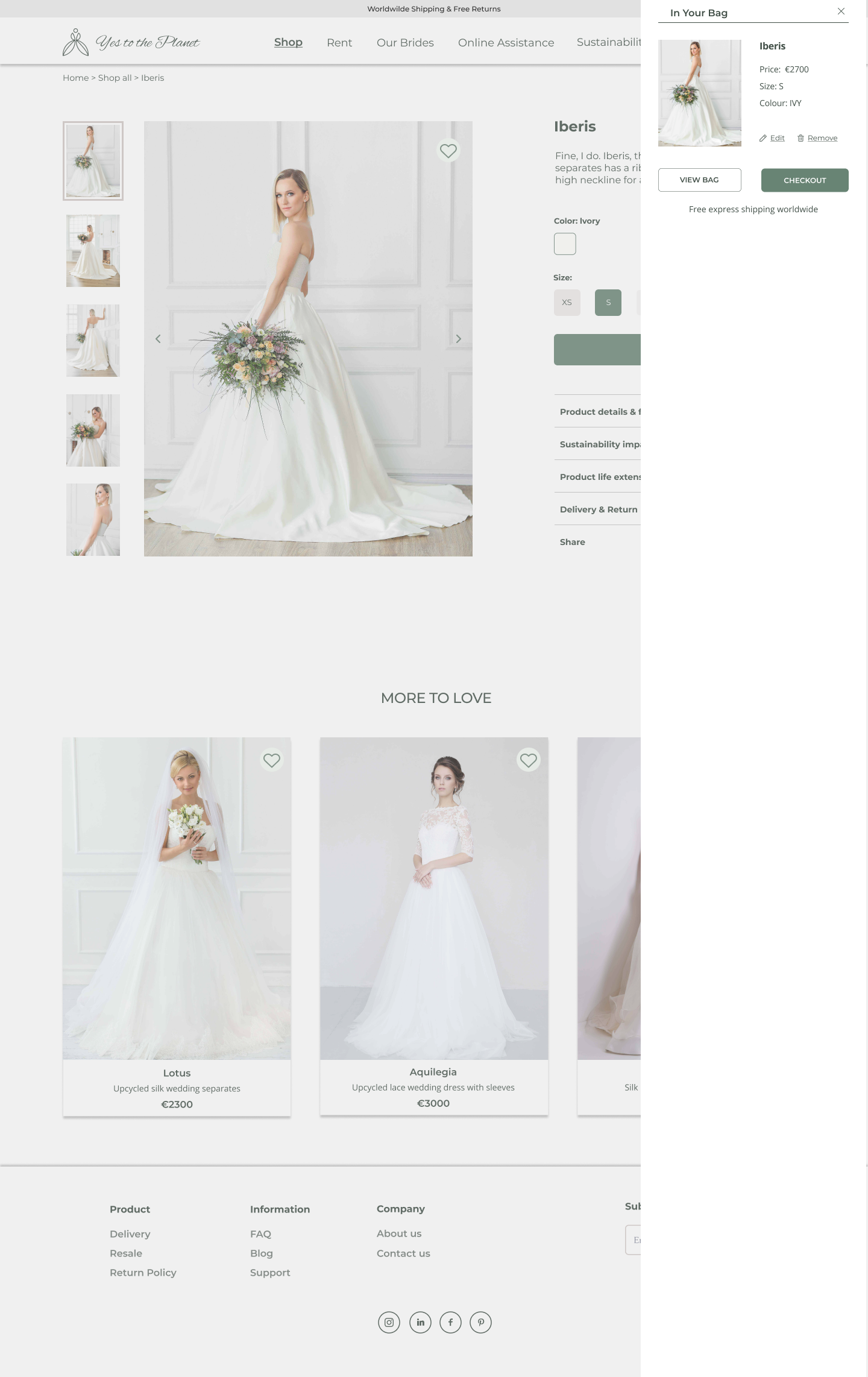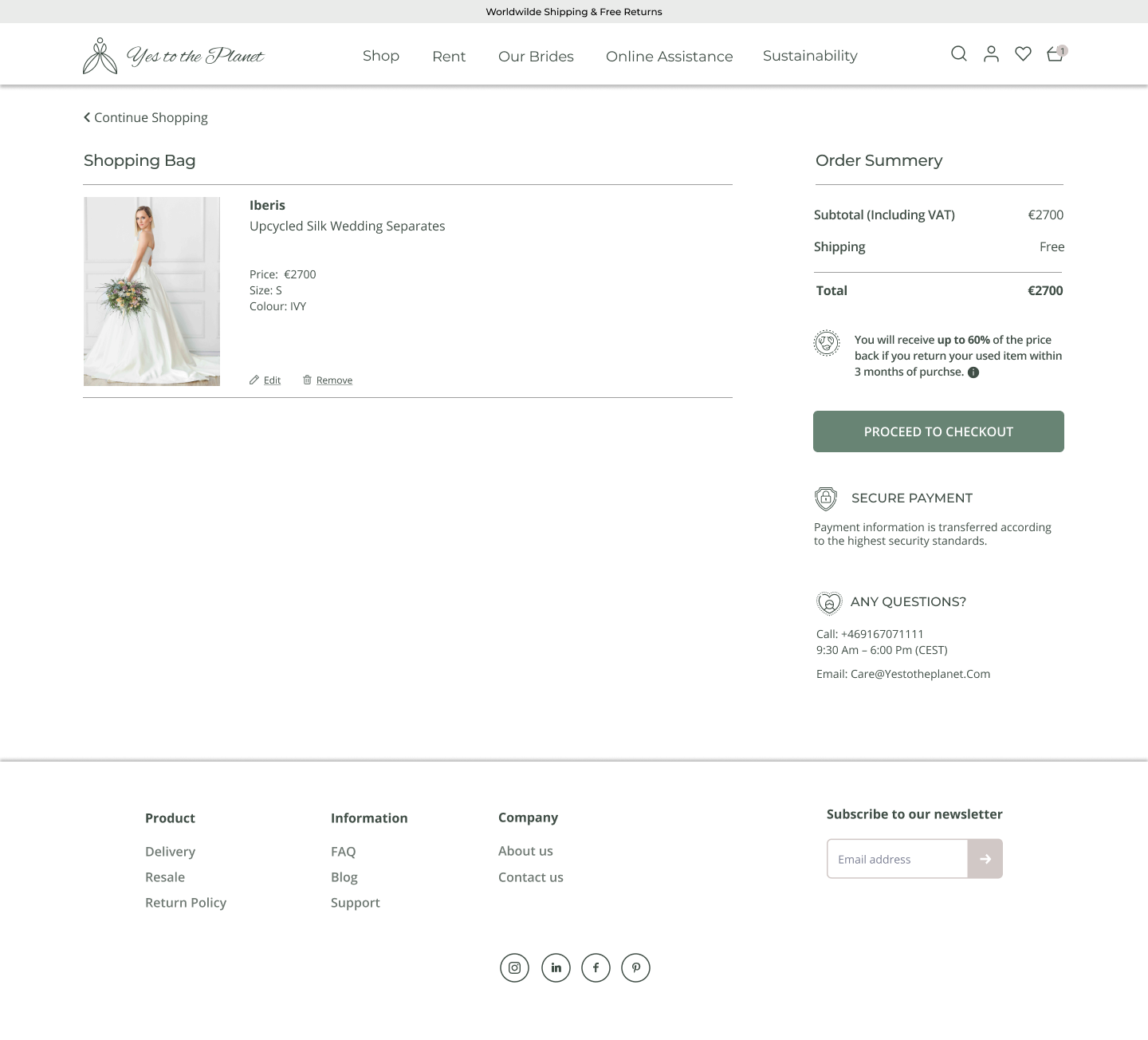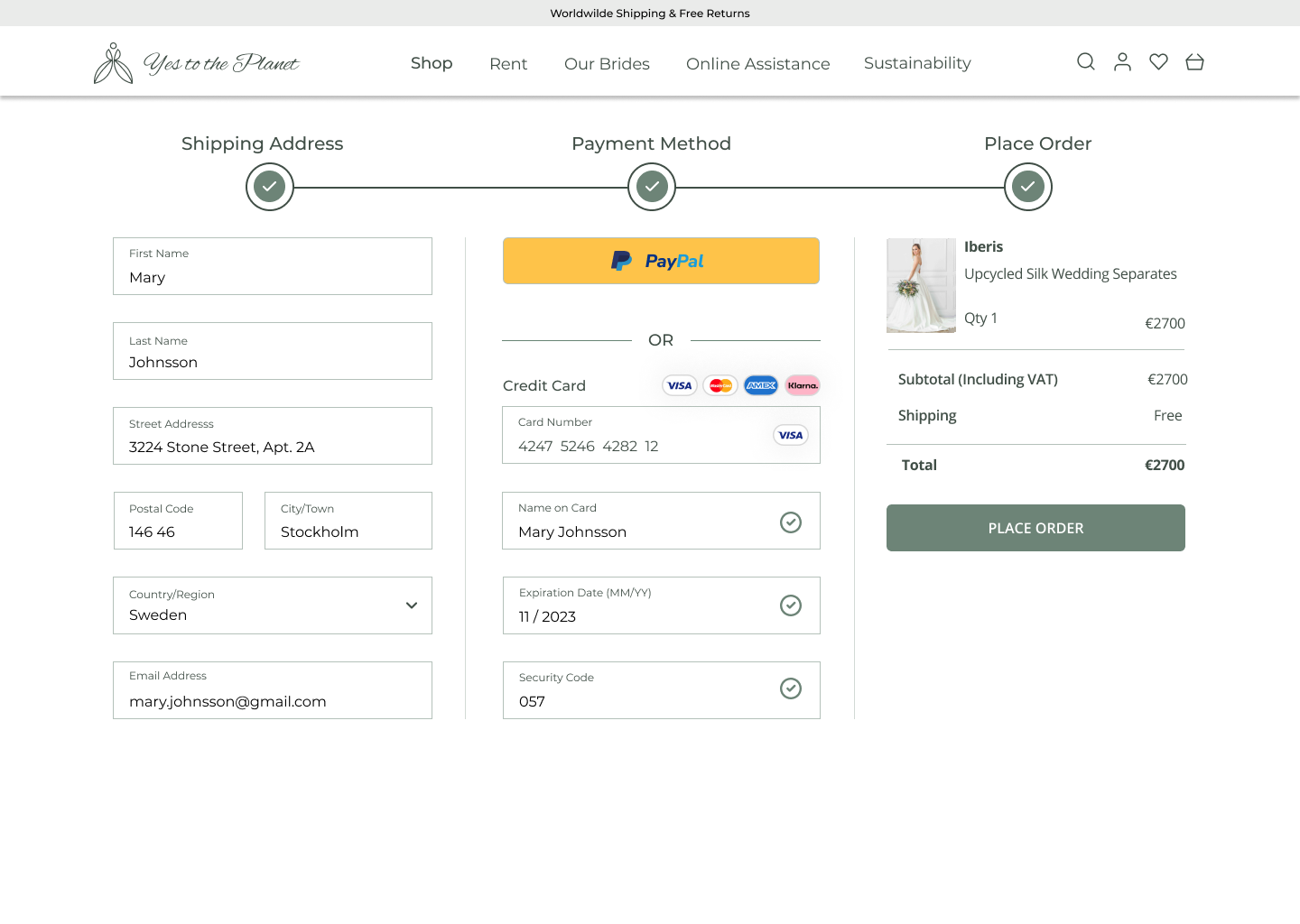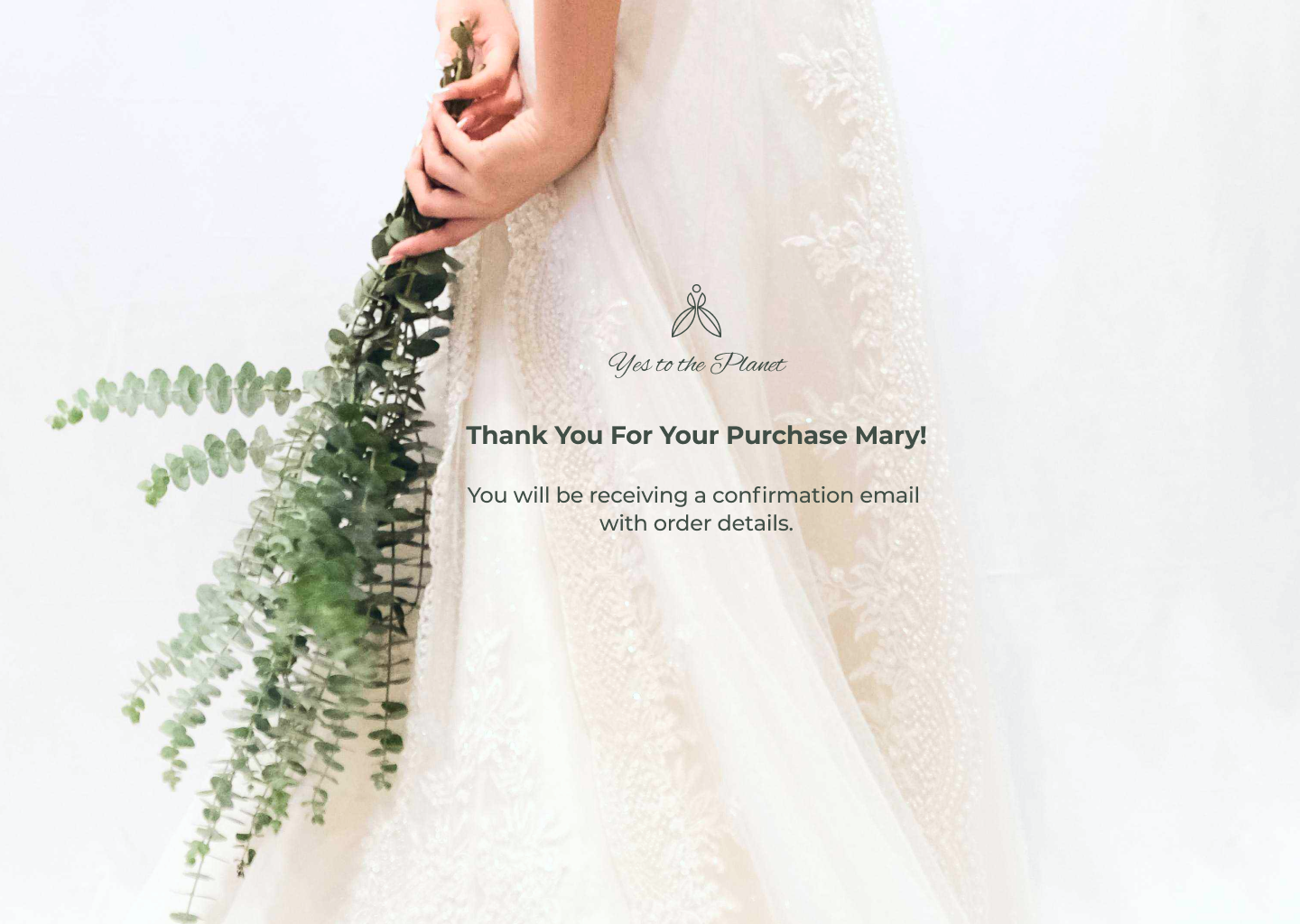 Takeaways
As a UX/UI designer working in a team, I noticed the importance of regular discussions and sharing feedbacks to keep the whole team on the same page and push the project forward.
As a UX researcher, I learned to always incorporate the crucial role of marketing and business from the very beginning of the process.
Next Steps
I consider YTTP a work in progress. What I have done so far is to make online shopping and resell process smooth and intuitive to our primary user.
However, the implementation of the rental process and some of the features that we have defined during the first stages are yet to be worked on.