Hackathon RSVP
UX Design | UX Research
Client
Democracy Lab (DLab)
Duration
Jan 2022 - Mar 2022
Team
2 UX Designers
Project Manager
Technical Lead
Problem
Democracy Lab does not get adequate RSVPs through Eventbrite channels.

Primary Research
Key Users
Volunteer: the work force contribute to a Hackathon project

Project Owner: a long term project owner for a DLab existing project, can select one of their projects to join the Hackathon event.
We tried to solve this problem from the point of view of project owners and DLab so that there is better predictability around event attendees and better planning of events.
Key problems identified in past events are:
Project owners complete their scope of work only at the last minute (1-2 days before the event) , even after repeated reminders. This doesn't give enough time for any follow up with volunteers before the event.

Approx. 30% people are choosing projects in advance (experimentation via google form). Possible reasons also include last minute forms (d-2 days). 50-60% of attendees make it from Eventbrite registrations themselves. Around 20-30% of people come at the last minute anyway from personal references. Hence event registration and conversions numbers from the current method are doing fine.

Mismatch between project generic skill requirements and hackathon scope which can create a limitation of the type of skilled volunteers needed for hackathon. Majority of the hackathon scopes are around design and software development.
Initial Solution Ideation
Project owners should be able to do following from the event page:

Hackathon participation confirmation

Add hackathon scope for their project's participation

Add hackathon roles requirements for their project

See interested registered candidates name, email and their role of interest

Hackathon volunteer should be able to do following on event page:

Better visibility of project's hackathon scope and roles for each project, before a candidate clicks on registration.

Quick filter of "hackathon roles" to see the relevant projects (apart from issue areas)

Quick 2 step registration process

Select Project or "Will explore later"

Select relevant project role or "custom role addition"

Submit with a mail notification on their confirmed participation

Auto-reminder D-1 day before the event.
Project Owner User Interview Results
As a project owner,
I should be able to RSVP to a hackathon event as a project owner from the event main page.

After I click RSVP for a hackathon, if I have multiple projects, I should be able to select which project I am selecting as a participant for the particular hackathon.

Post selection, I should be able to add details via a dedicated step by step page.

I should be able to edit the hackathon event page and make the changes whenever necessary.

I should be able to see all the participants in this page who have RSVPed for my project for the hackathon.

I should be able to remove my participation from the hackathon and all volunteers who had RSVPed for my project event should be notified to select other projects (or decide on D-day) and be moved to the common pool of volunteers RSVPed for the event.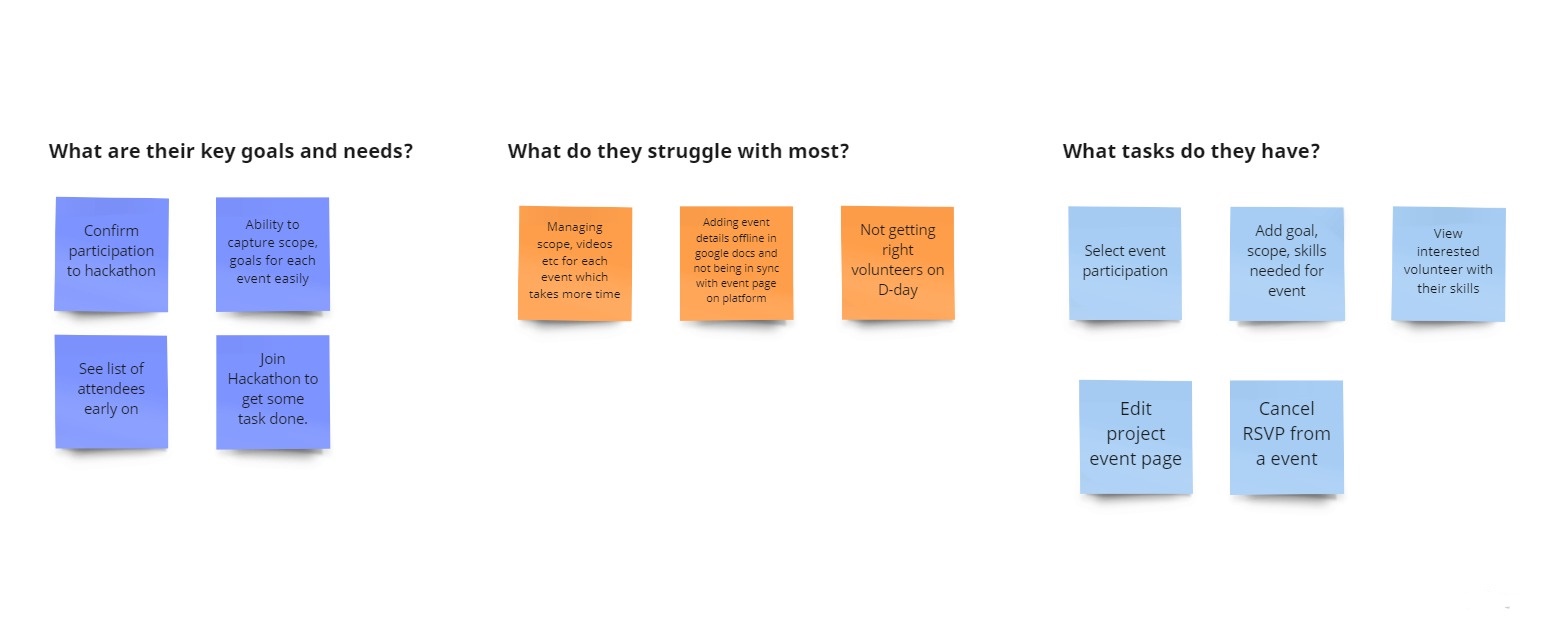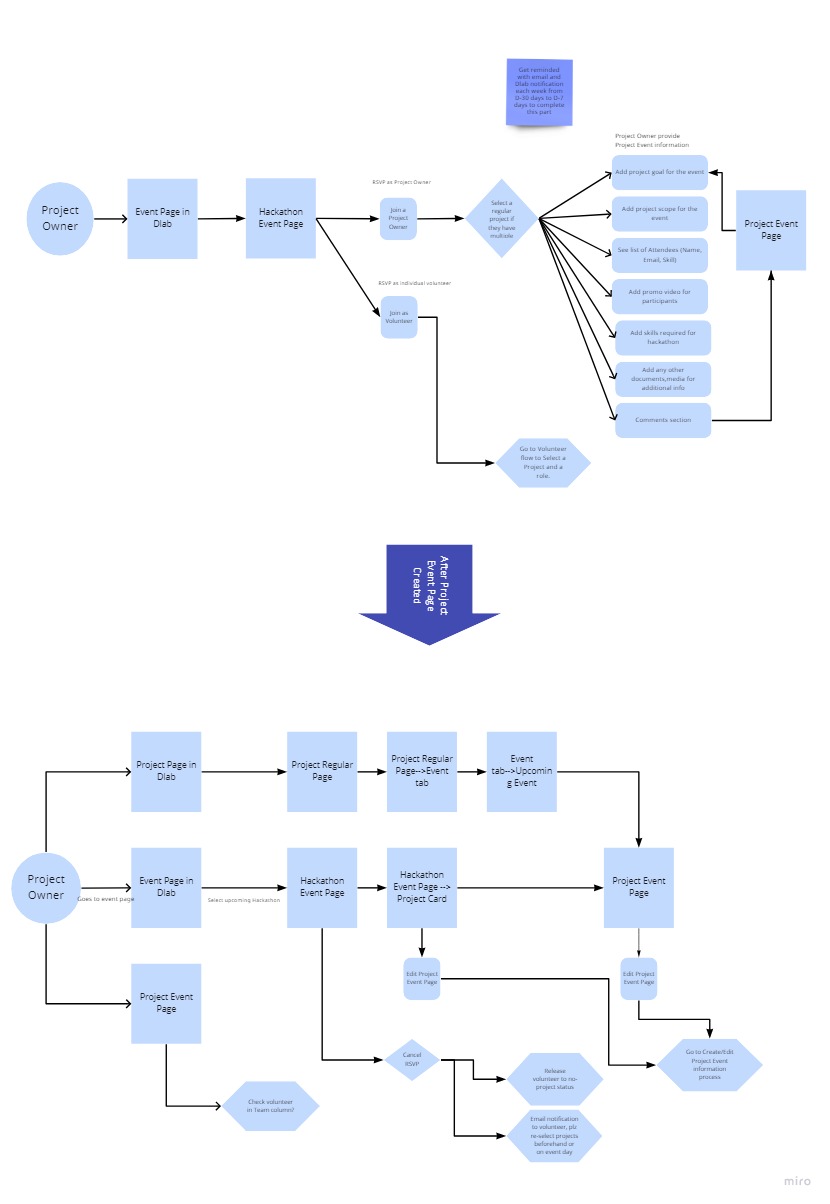 Volunteer User Interview Results
As a Volunteer,
I should be able to RSVP from event page and select a project to join by looking at their details

I should be able to quickly identify from the project card in event page following details - hackathon project brief, skill required for hackathon, a promo video link to click in the icon area of the card.

I should be able to filter out projects based on skills required (by participating projects) for hackathon and issue areas of participating projects.

I should be able to navigate to the project main page and event main page via the links in the project hackathon event page header section.

I should be able to cancel my RSVP at any point of time and my name should be removed from attendees for the particular project I have joined in.

I should get a mail notification of my participation confirmation for the hackathon event with project card info (with links), date, time and my role after my RSVP and selection of a project.

I should get a reminder in case a new project comes up in the hackathon event page and I have already RSVPed without a project.

I should get a reminder 1 day before the event with the details, link for joining and project details.

Volunteer User Testing Results
Change "Apply now" to "Sign up"; user assumes currently that someone will confirm their application.

Add acknowledge message/indicator (pop-up/label change) after signup to a project role from all CTA areas and mark that position as RSVPed for that user and take them back to the event main page.

After RSVP - show an acknowledgement message that they have RSVPed as we take them down to select projects.

Make sure a user doesn't miss a promotional video on project card or project event profile page.
Project Owner user Testing Results
Create a basic workflow to tackle project owners without any DLab projects.

Use the term "Project Leader" instead of "Project Owner". Change the button to "RSVP as Project Leader".

Across all steps of hackathon event scope creation, especially while adding roles, the project leader is unsure if the change is going to affect their original project scope or hackathon scope only. This has to be clarified clearly

group by role type and show the number of rsvps under each role. Minimum requirement - grouping + sorting in the order of roles.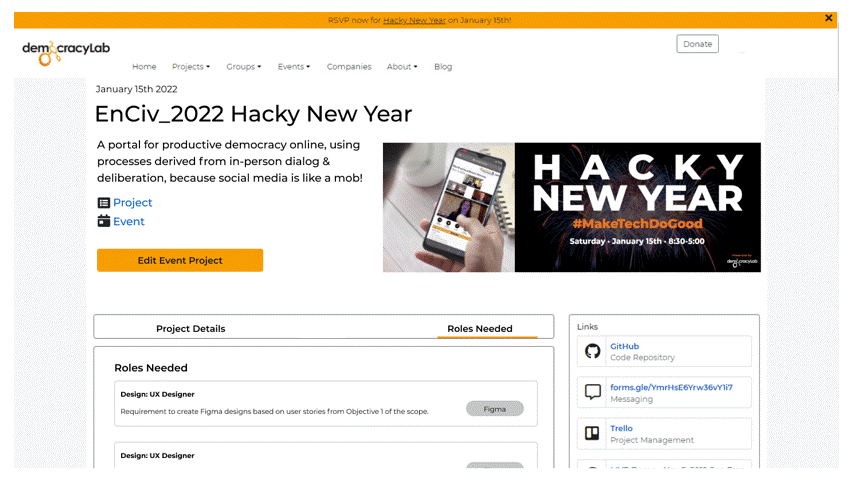 I was requested by the project manager to limit my design to the already established layout, format, interface,... in a way that development team would be able to make it happen with the least effort and in the shortest amount of time.
Even though I didn't have the luxury of working on a blank slate, I tried to meet user's as well as stakeholder's needs, as much as possible.
Sharing many iterations with the team and receiving feedbacks, led me to the final solution.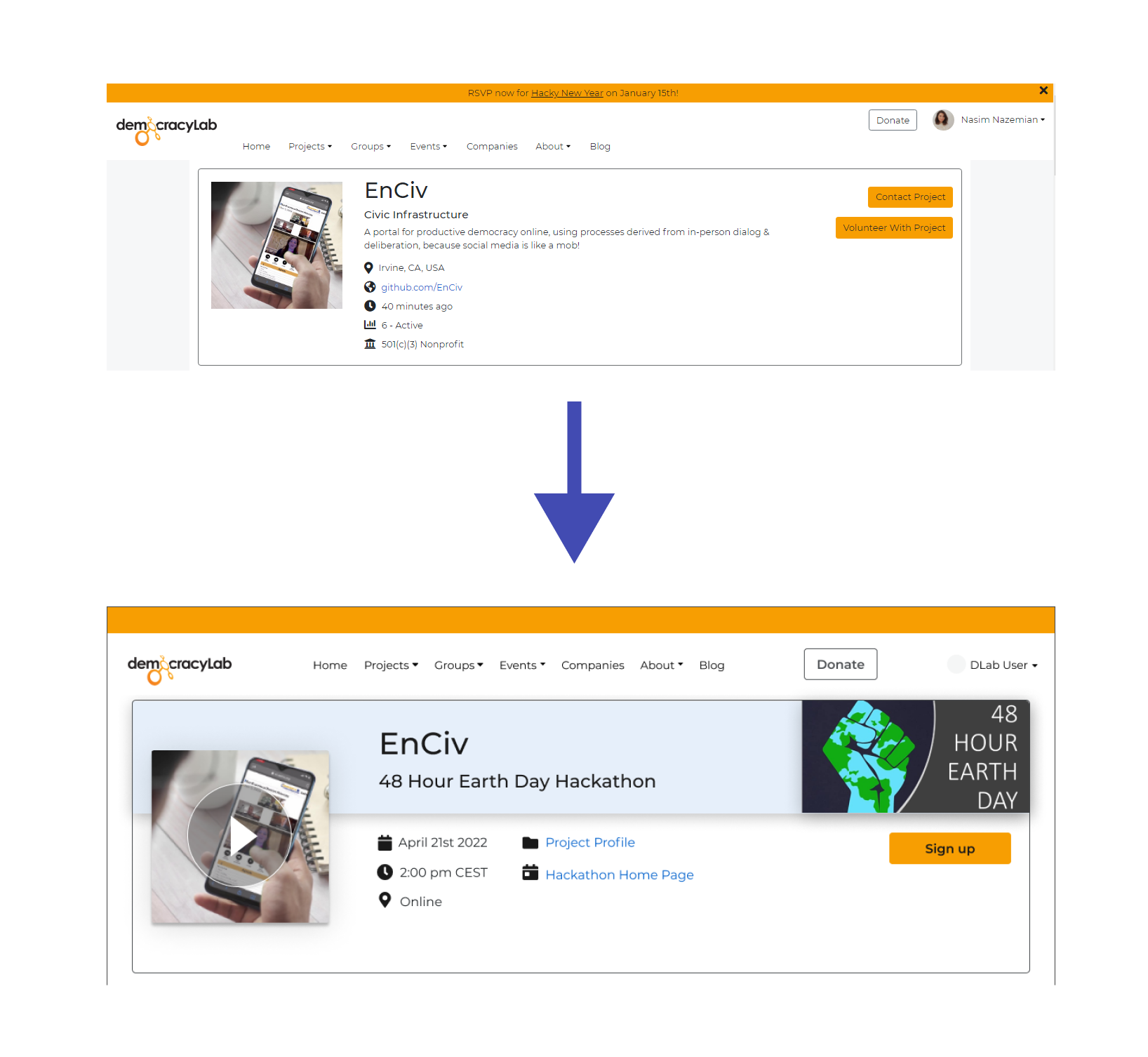 More Than Enough Buttons
A question was how to connect the "project event page" to the regular "project page" and the hackathon home page. As we already had more than enough buttons, I came up with another solution; the familiar hyperlinks.
Fixed Image, Don't Touch It
The biggest challenge in designing the page was to add the hackathon flyer to the hero section while the majority of the old elements were left untouched.
The solution that I proposed was to remove the unnecessary information to reduce cognitive load hence reduce users' confusion as they navigate through the website.
Similar But Different
I designed the project event page that was very similar to the regular project page and yet different enough for users to not confuse them. (Remember it was an MVP for dev team, too).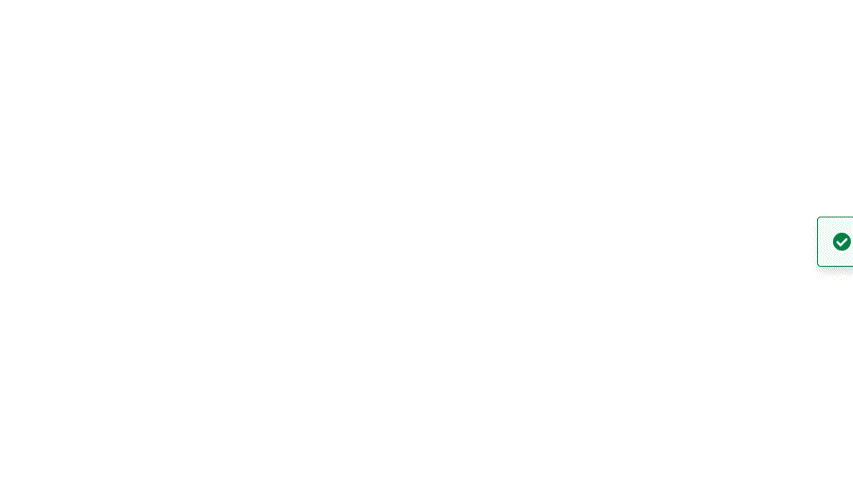 Success Toast vs. Modal?
According to the usability tests, I needed to provide a sort of acknowledgement whenever users accomplish their task by RSVPing or adding their projects to the hackathon event. While modals work best in warning users or offering multiple choices, I prioritized toast over modals when no user interaction was necessary to keep it simple, informative and clutter free.
Refining the design per the usability tests result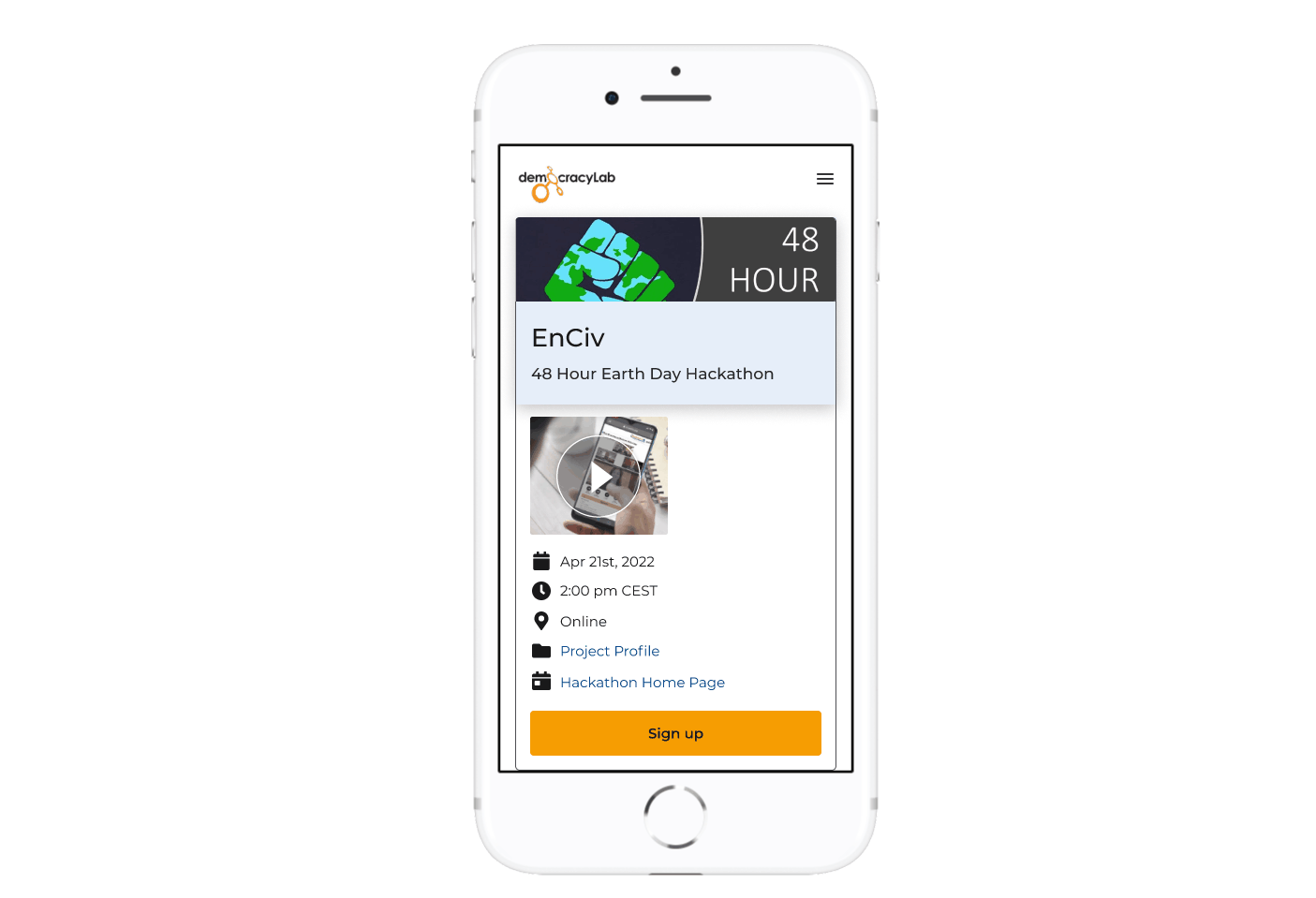 1. Adding confirmation and acknowledgement communications to prevent user confusion or making mistakes.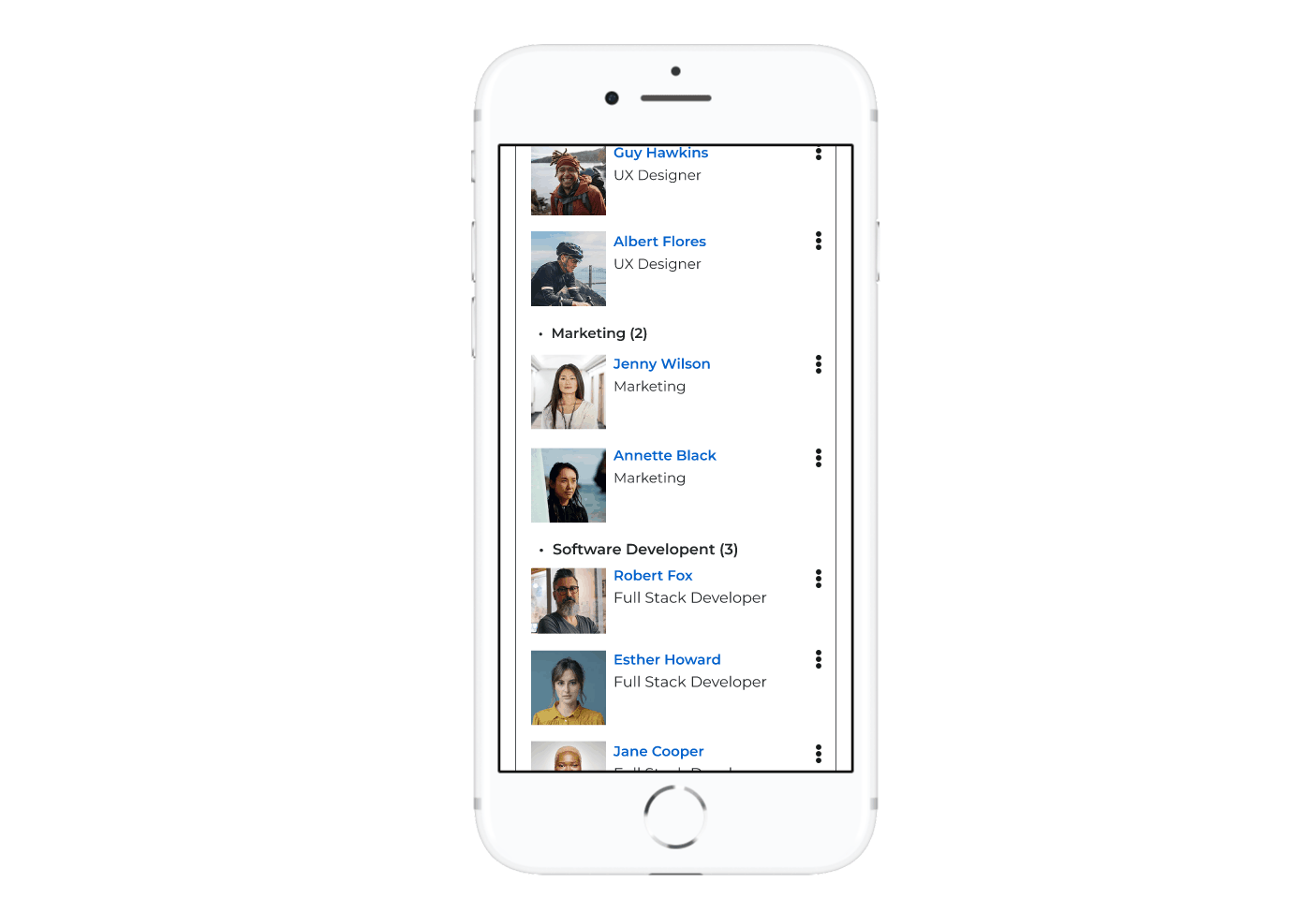 2. Adding a kebab menu to the volunteers list, so that project leaders can contact them or remove them from their projects.
Takeaways
Building a minimum viable product was a great opportunity to learn from users and know what they really want and find usable in the product.
I noticed the importance of feature prioritization as well as setting short and long term goals in an agile environment.
As always, working with a team of managers, other UX designers, and development team helped me in improving my collaboration skills even more.